Don't think about how cold it is outside, actually don't even look outside, because it's pretty depressing. What you can do is start thinking about this spring, and create the backyard living space of your dreams.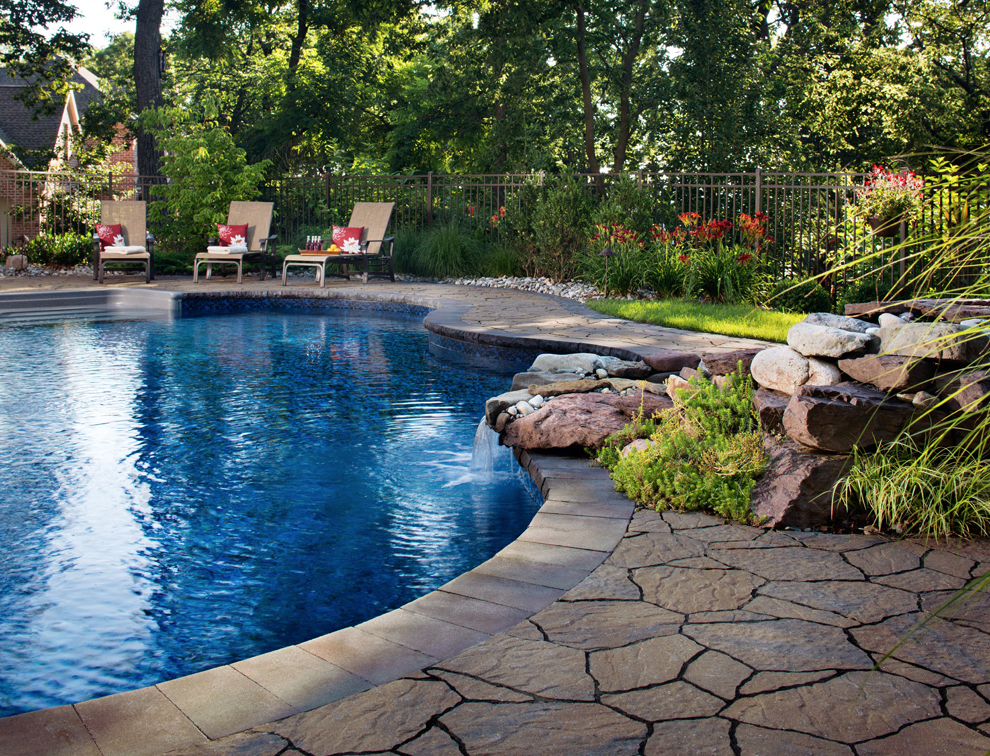 Photo courtesy of Belgard
1st Step – Outdoor Activities
Think about all the things you love to do and your family loves to do outdoors. Start making a list and then refine that list to what is most important to you?
Cooking and Barbecuing
Playing sports with the kids
Building campfires and roasting s'mores.
Entertaining guests
Gardening
Swimming
Relaxing
2nd Step – Layout
After making your list of your family's favorite activities start laying a plan out on paper. Separate your entertaining area from the play area so they don't overlap. Consider your yard space and how your home extends to it. Do you have a deck, patio or porch and is that accessible to your outdoors? If not, what plans can make it more fluid? Once you have your yard and home laid out on a piece of paper, and designated areas, it's time to start with the details.
3rd Step – Refining the Details
Now that you've determined what areas are for which activities, think about what is going to go in those areas. If barbecuing and entertaining were on your list, you might want to draw in an outdoor kitchen that's full of the things you require. Outdoor kitchens are widely popular these days, so there are several options. You can even have beer on tap.
If relaxing and gardening are on your list, create yourself an outdoor oasis equipped with a lounge area, pergola, and surround yourself with your favorite flowers and plants.
If swimming and playing with your kids is a priority, consider a pool or a basketball court, depending on your space, of course.
Isn't that fun! Now that you have your outdoor living dream on paper, talk with a professional and see what can become a reality while staying in your budget.