We are delighted to display a couple of our recently completed projects: a fire-pit & a 3-season porch. Our customers are ready for summer, but aren't we all?
Take a look at what they've done:
It's getting hot: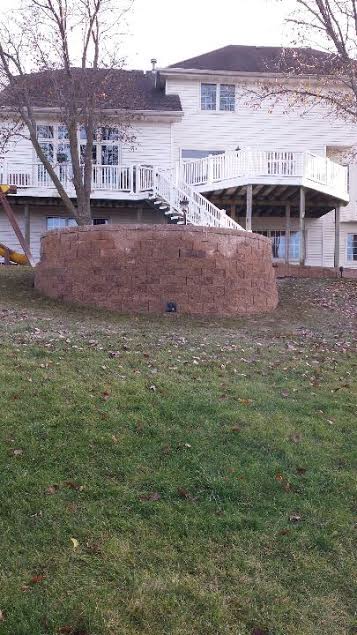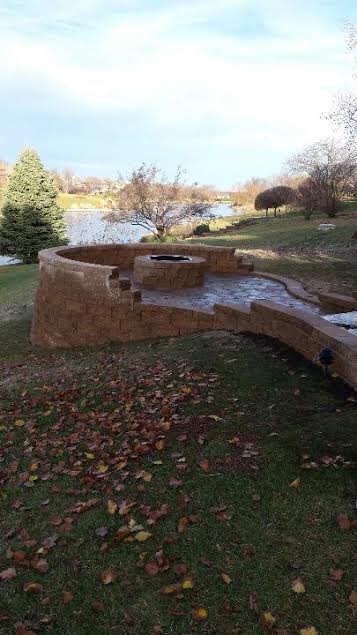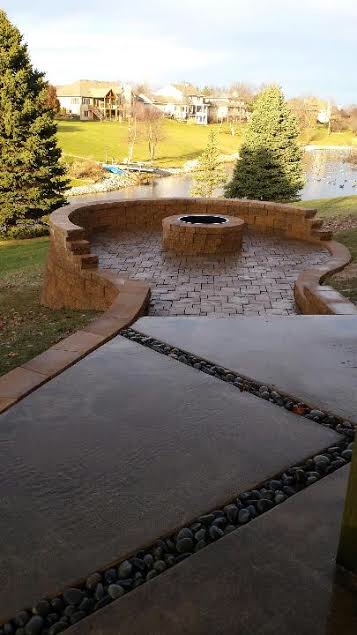 This is one of our custom fire-pits located in Clive Iowa, overlooking a pond. We used Rockwell retaining wall blocks to create the foundation, and level out the area. Not only does that enhances the patio, it makes a bold statement. The extended retaining wall can act as a private enclosure or alternative seating in casual settings. Mexican beach pebbles were used to blend the existing patio into the new fire-pit area.
Are we in, or out?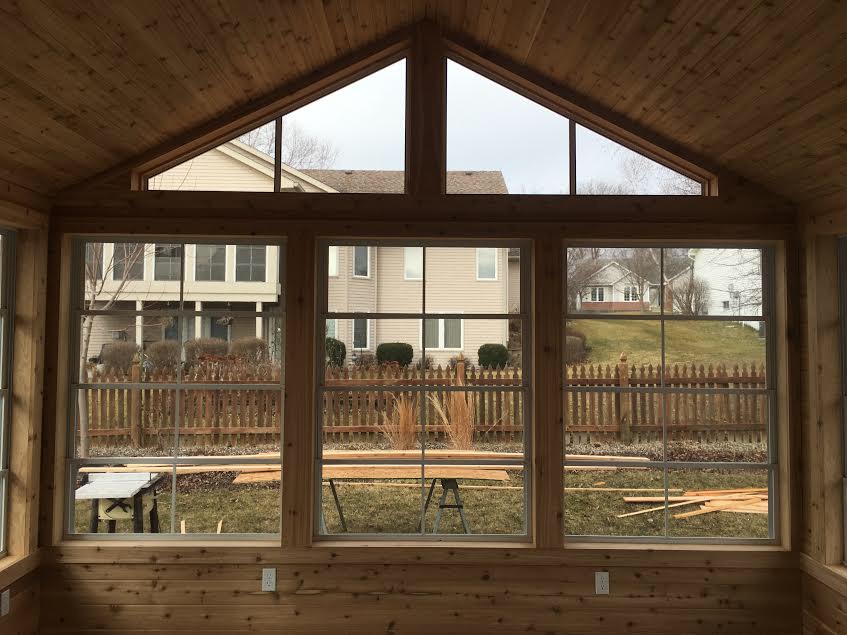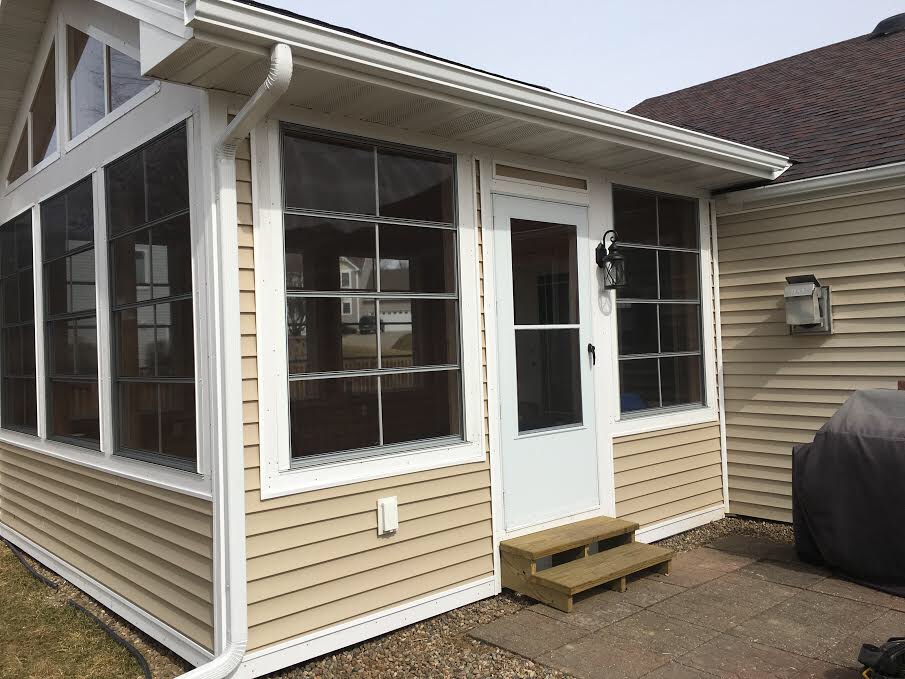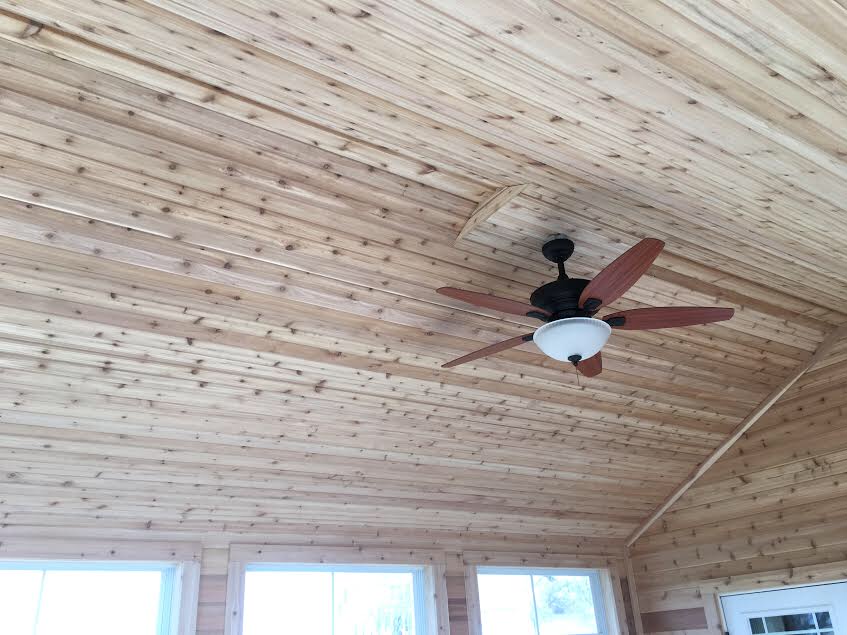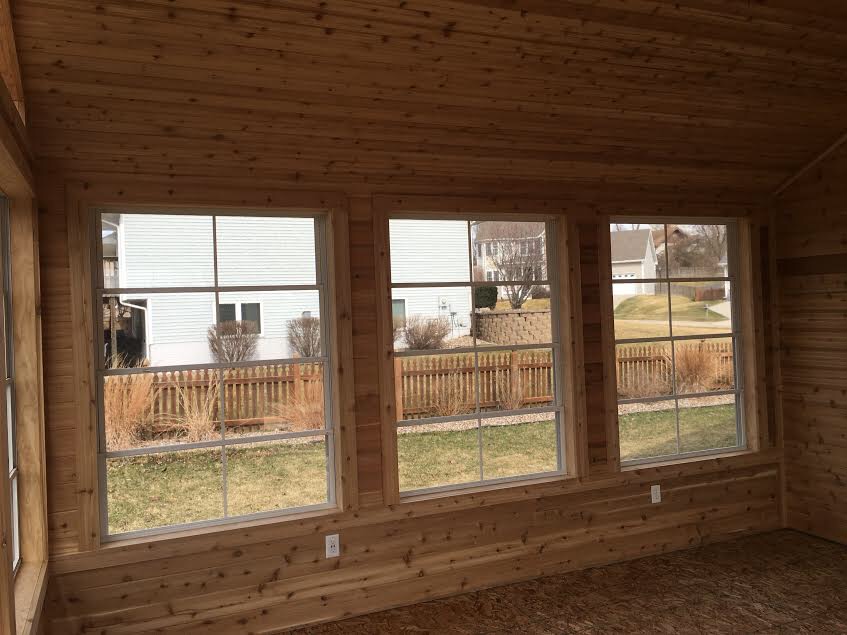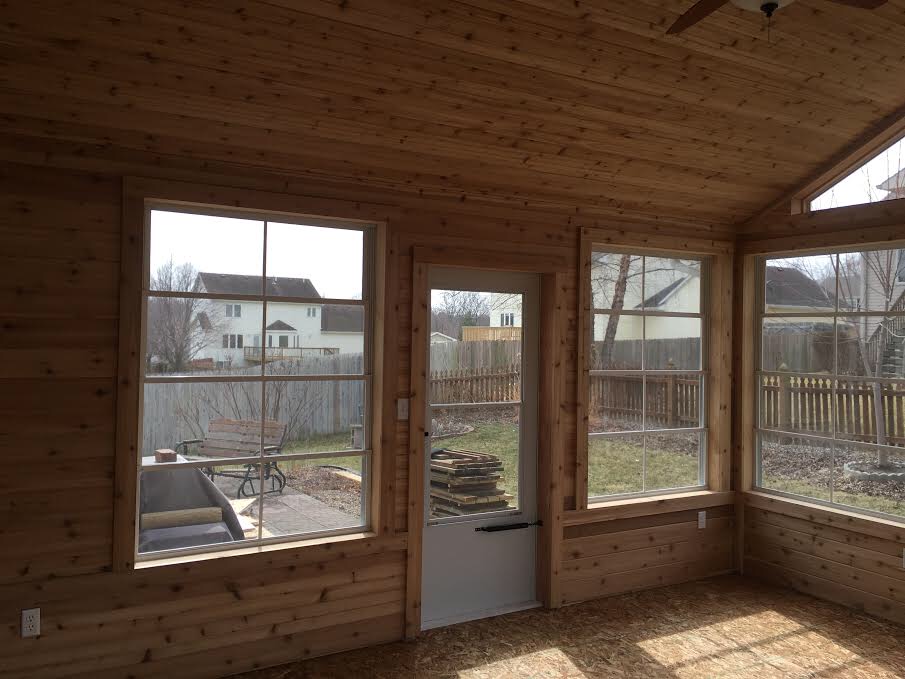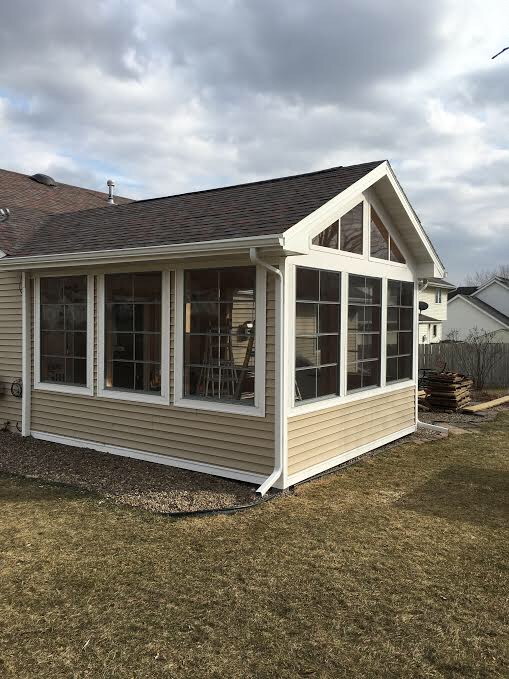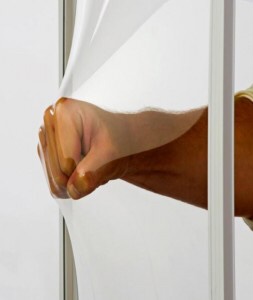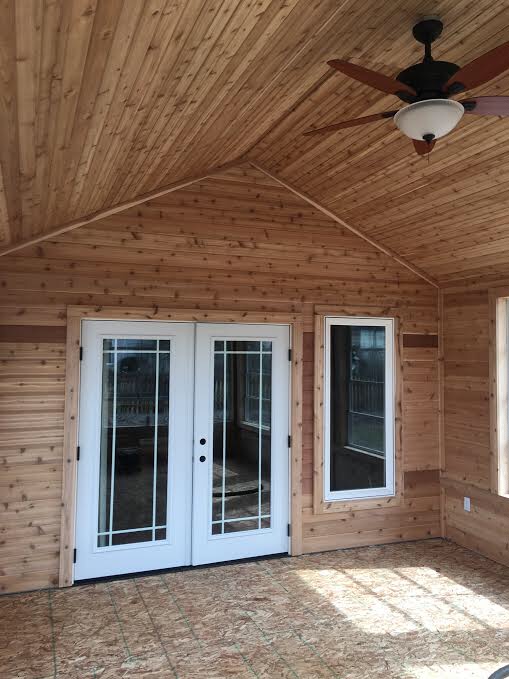 Haven't you ever wanted the best of both worlds. Taking in the scenery and breeze, but not the bugs? EZE-Breeze 3-season porches are just that. This customer went above and beyond with cedar and our EZE-Breeze windows. You would never believe this was an addition to this Des Moines home. We matched the siding to the existing exterior, can you tell? They utilized cedar for the interior walls and ceiling. Cedar is one of the best materials on the market; it's natural and isn't prone to rotting like most wood varieties, and it smells like happiness. We also installed EZE-Breeze for their windows, another great product, because they're durable.. Just look what you can do to the screens!
We have many other projects to highlight when it comes to outdoor living, stop by our showroom and see what kind of outdoor oasis we can create for you!